Tork Celluloses: With or without wall holder or foot.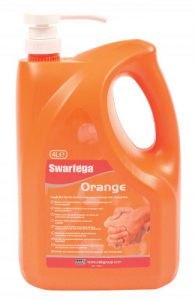 Gel Deb skin protector SWARFEGA® ORANGE: Gel skin protector for heavily soiled with microparticles. The package helps prevent the spread of germs, the use of this product can reduce water consumption up to 46%. All product packaging are recyclable and biodegradable formulations.
Handwasher paste with drag: High power power drag silica degreaser high capacity high cleaning performance obtained with very low aggressiveness to skin.
Sontara® Print Master: The fabric general reference specified by leading manufacturers. its unique technology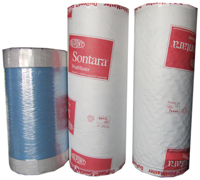 ensures that Sontara® Print Master is very absorbent, frayed hem, exceptionally strong and resistant to solvents. The rolls are 500 m and 8 m
Sontara® Value Print Plus: The most economical line that cleans the blanket automatically, quickly and easily. DuPont ™ Value Sontara ® Print is the fabric of general reference specified by leading manufacturers. Unlike Sontara® Print Master rolls are 600 m.